Quality Philosophy
Providing customers with highest quality products and services; Achieve first-class level with excellent products; Meet customers' satisfaction with sincere service and continuous improvement.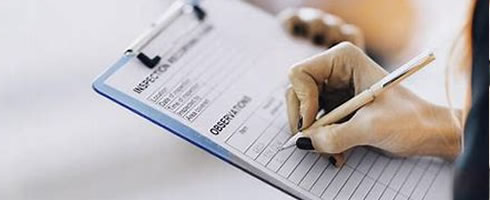 Quality Principles
After more than 10 years development which is based on all the employees' effort,Uniwell gradually build:
• First-class infrastructure and advanced production and inspection equipment to provide the excellent production environment and congenital basis for product quality.
• Completed training and evaluation system to increase the employees' skill and quality consciousness continuously.
• Lean production and predictive maintenance for equipment to assure the product quality and decrease the down rate of equipment.
• A creative, dynamic and friendly work environment that values diverse perspectives, is mutually respectful, and benefits from the vision and mentoring of leaders who rank among the best in the industry.
• Systematic supplier and raw materials management to guarantee the incoming quality.
• Advanced management tools and methods to push the internal improvement in all the processes continuously.
General Testing Items
Uniwell's general testing items cover: gloss & matt, tensile strength, elongation, thickness, adhesion properties, liner, durability, perforation diameter, light transmittance, viscosity, ink absorption and other necessary data, in order to provide successful application solutions for customers of the world.